Review and compare the best ASIC Miners for mining Cryptocurrency and select the best ASIC miner for mining Bitcoin and other cryptocurrencies:
Given their extreme efficiency, Application-Specific Integrated Circuit (ASIC) devices, or rigs as they are referred to when assembled during mining, are the best for mining cryptocurrencies. They were created especially for mining.
You can find ASICs for a given algorithm because each one is designed specifically to mine that algorithm. This implies that all ASICs designed for Bitcoin can mine all other cryptocurrencies that employ algorithms similar to Bitcoin.
This tutorial covers the top ASICs on the market today and how to use them to mine cryptocurrencies. For mining Bitcoin, Ethereum, and other cryptocurrencies using the SHA-256 and ETHASH algorithms, we've compiled a list of the best Application-Specific Integrated Circuit miners.
What Are ASICs
Application-Specific Integrated Circuits are produced with a focus on a particular application. For mining Bitcoin, Litecoin, Ethereum Classic, and other cryptocurrencies that employ proof-of-work algorithms, ASICs use microprocessors that are especially designed and suited for the task.
The circuit of this device is made up of multiple microprocessors. These days, that circuit, which consists of over 100 million logic gates, is crammed onto circuit chips that are enclosed in casings. Each of these devices has ports or outlets that can connect to a power source, a computer, and the Internet.
It is possible to connect multiple ASICs together to mine with higher hash rates because they can be connected to a computer using USB hubs or other interconnections, as well as other methods.
After accomplishing this, you can use a computer program to find its IP address, make a wallet, set it up as a mining pool using mining software, and control the ASICs.
They are created for a particular application, as their name implies. They have more computer processing power than a personal computer's Central Processing Units, also known as CPUs. Additionally, they outperform GPUs, which are also primarily found in gaming computers.
Fact Check:
At a CAGR of over 7% from 2020 to 2024, the mining hardware market will increase by USD 2.80 billion.
ASIC mining hardware will be sold at more retail locations, which are constantly springing up, which will fuel growth.
Mining hardware market:
Pro-Tips:
Before making a purchase, first use online profitability calculators to determine the profitability of the best ASIC miners and the cryptocurrencies you want to mine. Pricing for devices also differs between manufacturers and according to whether they are new or used.
Verify additional details such as power usage, heat dissipation, noise, and reviews of the top ASIC miners.
Profitability and durability are also impacted by maintenance. Better technology is constantly being developed, so it is always a good idea to estimate a device's lifespan when purchasing it and later decide when to dispose of it before or when it becomes unprofitable.
In order to mine any cryptocurrency profitably, mining pools should be taken into account.
List of Top ASIC Cryptocurrency Miners
Here is the list of the best ASIC miners for mining cryptocurrency:
Antminer S19 Pro
WhatsMiner M30S++
AvalonMiner 1246
Whatsminer M32
AvalonMiner 1166 Pro
Ebang EBIT E11++
Dragonmint T1
Innosilicon A10pro
ASCIminer 8 Nano
Bitmain Antminer S17
Comparison of the Best ASIC Miners
| | | | | |
| --- | --- | --- | --- | --- |
| Name | Weight | Hash rate | Price | Our rating |
| Antminer S19 Pro | 15,500 g | 110 Th/s | $2,860 | 5/5 |
| WhatsMiner M30S++ | 10,500 g | 112TH/s±5% | $3,999 | 5/5 |
| AVALONminer 1246 | 12,800 g | 90Th/s | $3,890 | 4.8/5 |
| WhatsMiner M32 | 10,500 g | 68TH/s +/- 5 | $3,557 | 4.5/5 |
| AvalonMiner 1166 Pro | 12,800 g | 81TH/s | $3,000 | 4.5/5 |
Top ASIC Cryptocurrency Miners review:
#1) Antminer S19 Pro
Antminer S19 Pro – Best for most profitable ASIC mining of cryptocurrencies using the SHA-256 algorithm, such as Bitcoin, Bitcoin Cash, and others.
The most lucrative ASIC miner for Bitcoin and the SHA-256 algorithm at the moment is the Antminer S19 Pro. It is a popular option among businesses and individuals mining Bitcoin because it is produced by Bitmain, a top manufacturer of mining hardware.
The efficiency offer of 29.7 J/TH made by this equipment is unlikely to be topped by many other devices. The device is made with a second-generation, next-generation 5nm chip specifically designed for SHA-256 mining.
It's undeniably the most affordable and effective mining device on the market right now when compared to the other devices on this list. Despite being heavier, it outperforms the other Antminer S19 Series product, the S19.
For those wondering how much can be made using this ASIC Bitcoin mining equipment, you can anticipate a daily profitability of about $12 at a cost of $0.1 per kilowatt of electricity.
You anticipate that this device will use just $7.80 per day of power while earning $37.23 in revenue. Accordingly, the annual profit is $10,741.95. 195 percent of the investment is returned annually. The device has a 186-day payback period available.
Weight: 15,500 g
Noise Level: 75db
Temperature: 5 – 45 °C
Maximum Hash rate: 110 Th
Power consumption: 3250 W (±5%)
Price: $2,860
#2) WhatsMiner M30S++
Best for high efficient Bitcoin mining.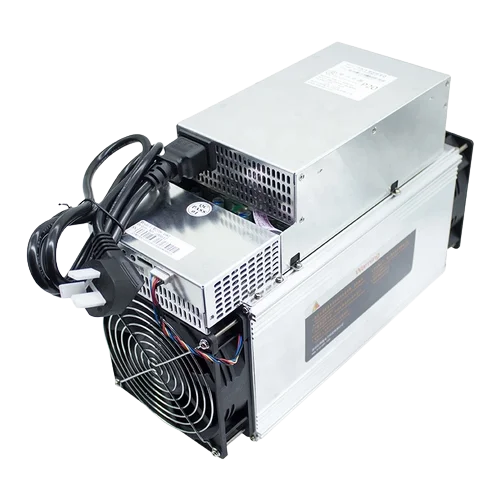 WhatsMiner M30S++ is one of the few top Bitcoin ASIC miners that can manage a power efficiency of 31J/TH (joules per Tera hash), making it a top performer. It measures about 16.875″ length by 5.75″ width by 8.8125″ height. During testing, it was discovered that the device's power consumption, power efficiency, and hash rates did not vary when it was in use by significant amounts. The algorithm is SHA-256, used for mining Bitcoin and more than ten other cryptocurrencies.
Compared to the Whatsminer M30S+, the device is more effective. It is produced by MicroBT, a company based in Shenzhen, and comes with a 135-day payback period, a 6-month warranty, and plastic construction. Through LAN, it connects to the computer.
Weight: 10,500 g
Noise Level: 75db
Temperature: -5 – 35 °C
Maximum Hash rate: 112TH/s±5%
Power consumption: 3472 watts+/- 10%
Price: $3,999
#3) AVALONminer 1246
Best for reliable and managed ASIC mining.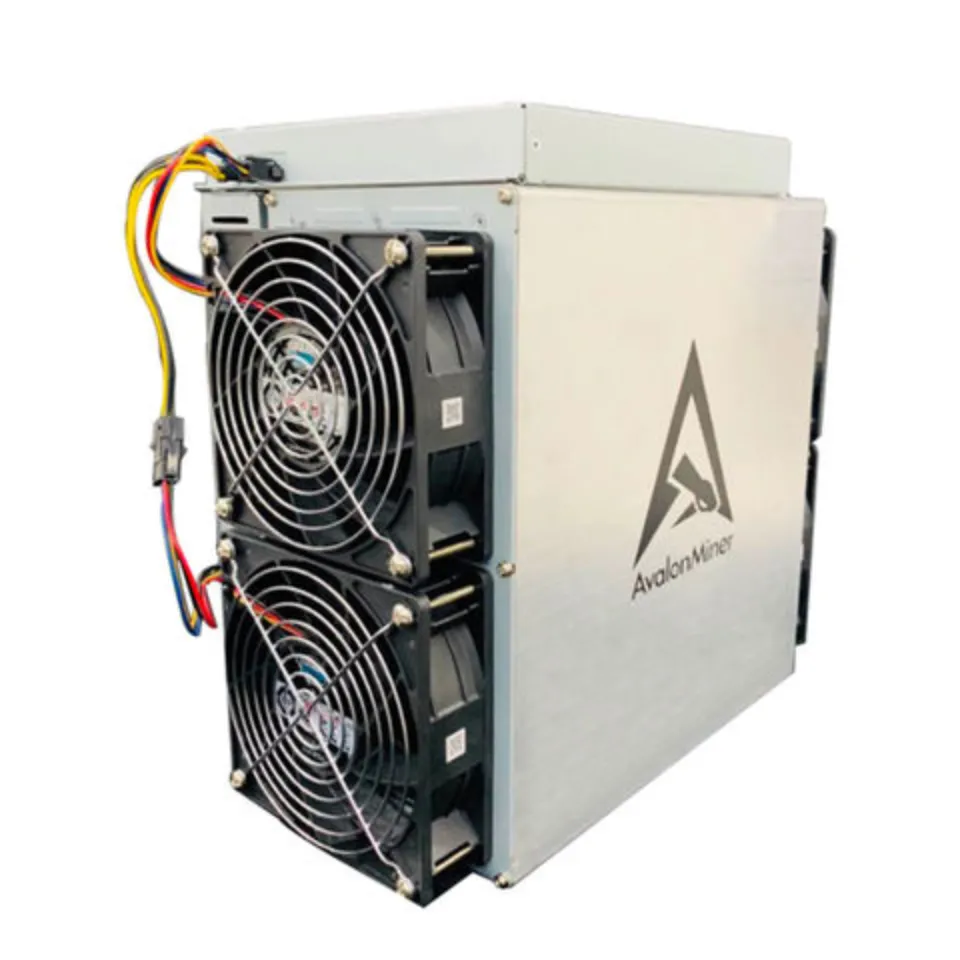 Canaan, a well-known manufacturer of Bitcoin mining hardware, created the ASIC mining device, which consumes a lot of power. With this miner, you can mine Bitcoin and other SHA-256 algorithm coins with a 38J/TH power efficiency.
Reliability is guaranteed by the integrated design of the Avalonminer 1246. The power source is an AC 285V, 16A, 50Hz–60Hz supply. It fits easily even in cabinets thanks to its dimensions of 331 mm X 195 mm X 292 mm.
Additionally, the device includes two 12038 cooler master fans that can withstand high temperatures for improved cooling. Two seven-bladed fans are mounted on the front to draw in air, and the fan's design and integration keep dust from building up on the dashboard.
This further reduces the possibility of a short circuit while using the device. If there is a malfunction with the machine that affects the hash rate, the device has an auto alert feature that will notify you. It will shut down automatically.
A built-in chip in the device also employs sophisticated algorithms to analyze hash rate and identify instances of hash rate fluctuations.
Weight: 12,800 g
Noise Level: 75db
Temperature: -5 – 35 °C
Maximum Hash rate: 90Th/s
Power consumption: 3420W
Price: $3,890
#4) WhatsMiner M32
Best for non-profitable mining of SHA-256 algorithm currency.
Despite having a low profitability rate, WhatsMiner M32 can efficiently mine SHA-256 algorithms at 0.054 j/Gh. In order to mine Bitcoin, Bitcoin Cash, Bitcoin BSV, Peercoin, eMark, Unbreakable, Joulecoin, Curecoin, and Acoin using an ASIC, we can use this method. Its dimensions are 230, 350, and 490 mm.
Although the noise level discourages application in residential areas, it has two fans to help with cooling.
When mining with this equipment, you anticipate a monthly loss of $12.47 at a profitability rating of $0.42/day. It can be linked to SlushPool, NiceHash, Poolin, AntPool, ViaBTC, and pretty much any other mining pool that supports SHA-256 ASIC mining.
Weight: 10,500 g
Noise Level: 75db
Temperature: -5 – 35 °C
Maximum Hash rate: 68TH/s +/- 5
Power consumption: 3312 watts +/- 10%
Price: $3,557
#5) AvalonMiner 1166 Pro
Best for high hash rate mining.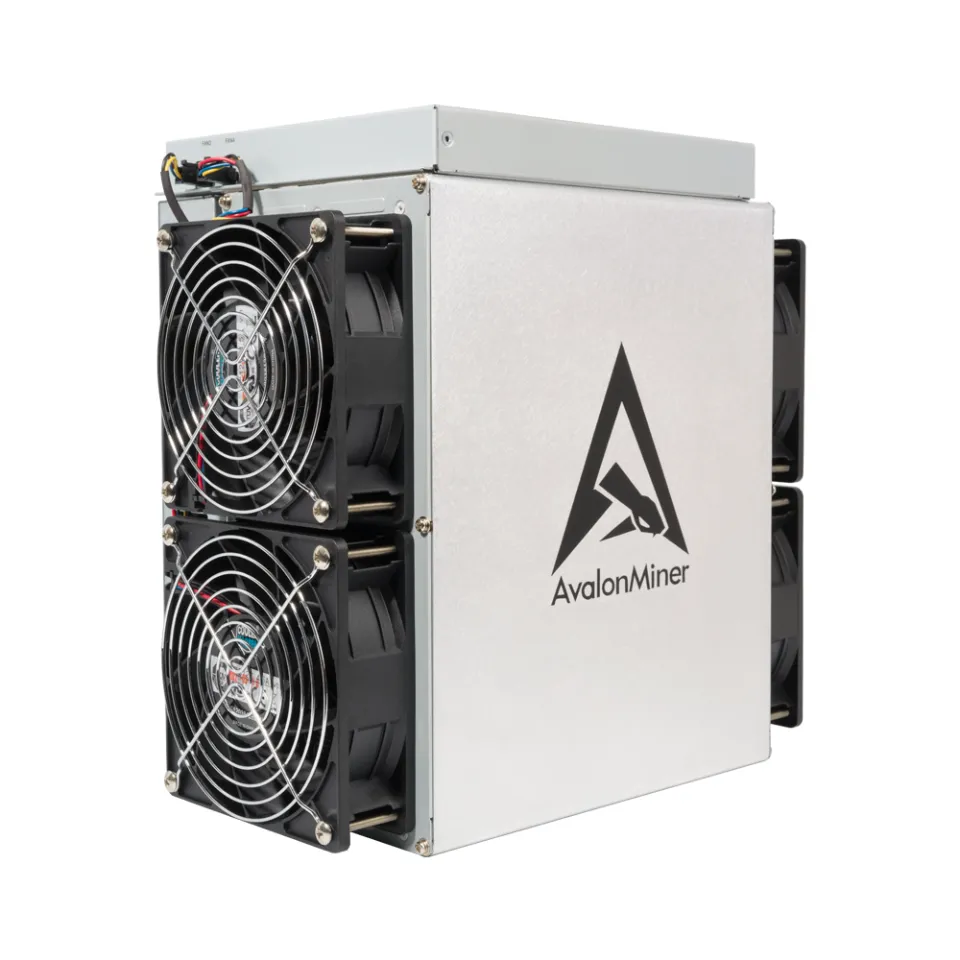 It is possible to mine SHA-256 currencies like Bitcoin, Bitcoin Cash, Bitcoin SV, and others using AvalonMiner 1166 Pro. When compared to the majority of the devices on this list, it manages a significantly higher hash rate and power consumption since its release in August 2020.
Given that it is produced by Canaan, a leader in mining hardware and one of China's National high-tech enterprises, it is a well-known Bitcoin ASIC mining device.
The device, which has a 16 nm size and an efficiency of 0.042 j/Gh, is still a profitable piece of Bitcoin ASIC mining hardware as of today. Additionally, it has four fans for cooling. Depending on the electricity costs at your location, expect this device to give off $2.77 per day, and $83.10 per month, and $1,011.05 per year.
Weight: 12800g
Noise Level: 75db
Temperature: -5 – 35 °C
Maximum Hash rate: 81TH/s
Power consumption: 3400 watts
Price: $3,000
#6) DragonMint T1
Best for low temperature ASIC mining.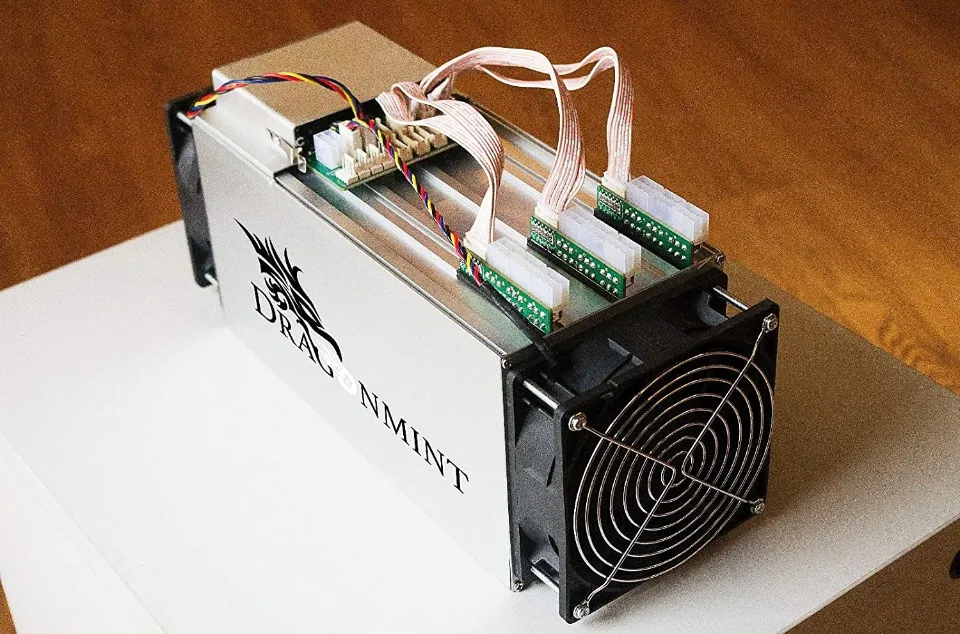 The SHA-256 algorithm is used by the Halong Mining Company's DragonMint T1 ASIC mining device. It was released in 2018 and the company collaborated with a Bitcoin Core developer for this purpose. It is capable of mining Bitcoin, Bitcoin Cash, Bitcoin SV, as well as seven other cryptocurrencies that make use of this algorithm.
FCC, EMC, LVD, and CE certification for power units is one of their features. It features a temperature control technique to cool itself even during hefty mining sessions. The system utilizes two 240V, 1480W, 9-blade variable-revolution fans. By doing so, they guarantee that the device's temperature doesn't rise above 77 degrees Fahrenheit.
Weight: 6000 g
Noise Level: 75db
Temperature: 0 – 40 °C
Maximum Hash rate: 16 Th/s
Power consumption: 1,480 W
Price: $2,729
#7) ASICminer 8 Nano
Best for residential mining.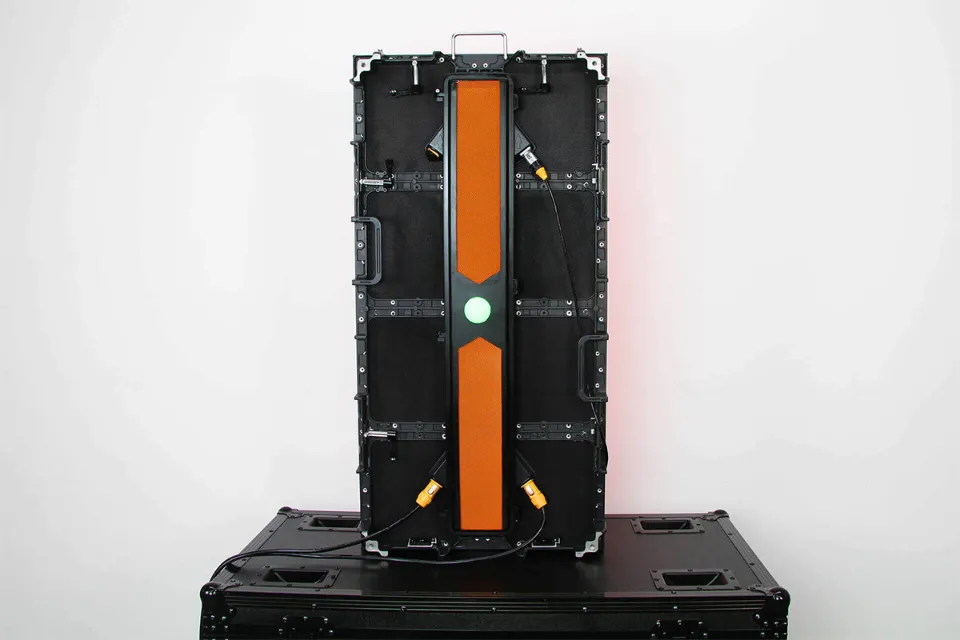 The ASICminer 8 Nano has a long lifespan and can continue mining cryptocurrency for up to 50,000 hours. Given the machine's extremely low noise level in comparison to the other items on this list, it is arguable that it will continue to operate even with 35% of the fans off and that it can be used in residential areas.
It can mine all coins using the SHA-256 algorithm because it is a SHA-256 algorithm mining device. 0.044 J/GH plus 10% cool efficiency is achievable when doing this. The machine has dimensions of 500 x 500 x 235 millimeters. Reviews indicate that you can get up to $13.87 per day when mining BTC with this device. This profitability varies when using other coins.
For a mining company, two people can assemble 50 miners in under an hour. It has a built-in PSU and connects via a 10-meter LAN cable.
Weight: 27000g
Noise Level: 47db
Temperature: 10°C to 45 °C
Maximum Hash rate: 58TH/s ±10%
Power consumption: 2500W±10%
Price: $1,200
#8) Bitmain Antminer S17
Best for non-residential multi-crypto mining.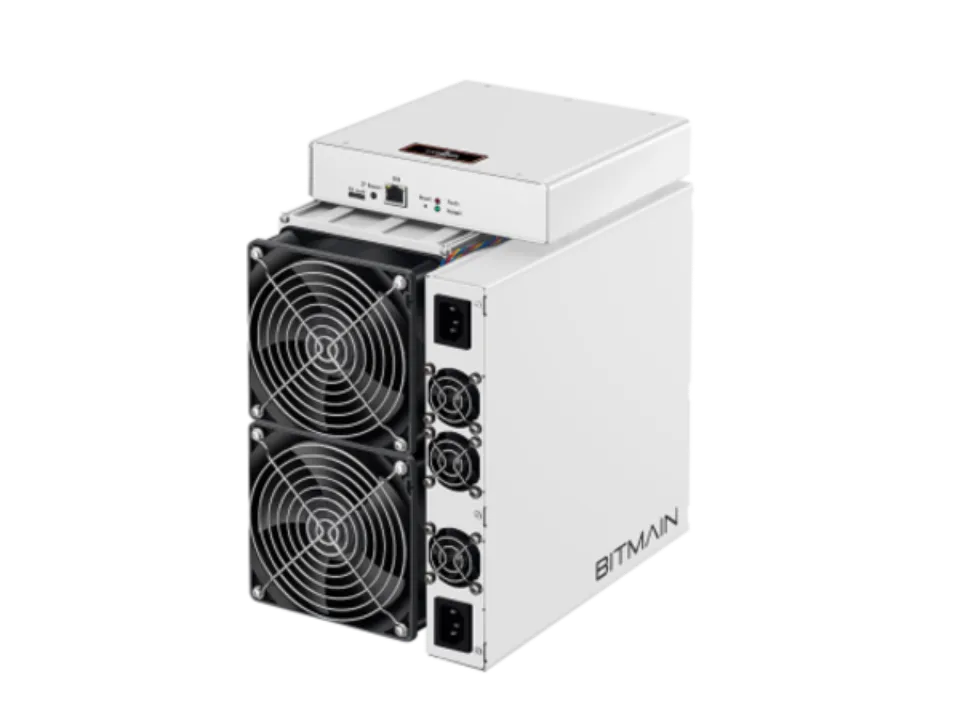 The Antminer S17, created by Bitmain, is a mining device for SHA-256-based currencies like Bitcoin, Bitcoin Cash, and Bitcoin BSV. In fact, you can mine more than 40 coins with this apparatus, the majority of which are still profitable to mine. It outperforms some of the listed mining equipment with a profit ratio of 55% and a 126% annual return rate.
The device, which uses 7nm chips, has 144 chips and four fans to prevent overheating. The device is 178 x 296 x 298mm in size and has three chipboards. with a payback period of 288 days; it shows While producing the product, Bitmain is confident.
You anticipate that this machine will make a profit of $12.26 when mining bitcoin at an electricity cost of $0.1 per kilowatt. Your yearly profit would be $4,474.90 in this case. But compared to all the other devices on this list, the noise levels are excessive. Also a little bit lower is the hash rate.
Weight: 9500g
Noise Level: 82db
Temperature: 5°C to 45 °C
Maximum Hash rate: 53TH/s
Power consumption: 2385W
Price: $1,590.99
#9) Ebang EBIT E11++
Best for fault-protected board mining.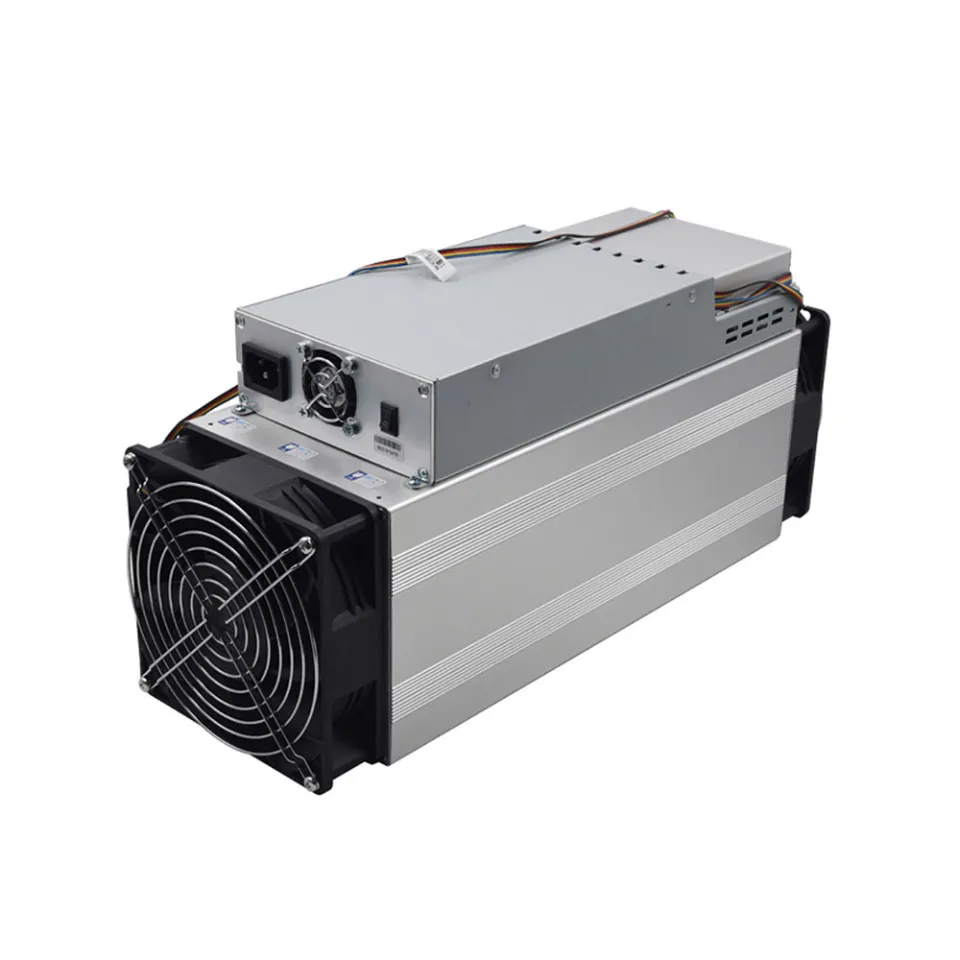 The SHA-256 mining algorithms used by Bitcoin can be mined using this Ebang device. It was published in 2018. Its boards utilize the most recent 10 million chip for mining boards. Besides the two boards that work separately, it features a fault protection kit that must be connected to the breakout boards to prevent the possibility of damaging the board powered by 2PSUs.
Even in large mines, the Ebang EBIT E11++ can be effectively monitored with cluster management software systems. With the right software, a user can quickly modify IP addresses, mining pools, and numbers. The annual return percentage is 77%, and the profit ratio is 78 percent when used properly.
Additionally, the manufacturer provides a 470-day payback period. According to research, it can mine bitcoin for $2.22 per day profitably.
Along with the cooling fan, it uses independent heat sinks with bonding technology to control temperatures. An efficiency of about 0.045 j/Gh is maintained by the device. The noise level is too loud, though, and the device loses a lot of heat when the noise level is loud. It is best to use it in non-residential areas due to the loud noise it produces.
Weight: 10000g
Noise Level: 75db
Temperature: 25°C
Maximum Hash rate: 44TH/S (-5%?+10%)
Power consumption: 45W/T ±10%
Price: $2,024.00
ASIC Crypto Mining Vs. GPU Crypto Mining
You can choose between ASIC and GPU cryptocurrency mining if you want to mine cryptocurrencies. The PoW mechanism has been used to create the vast majority of cryptocurrencies. The majority of miners used the graphics processing units that are readily available in every computer to quickly solve complex equations before the market was introduced to ASIC miners.
For the purpose of confirming digital transactions, GPUs efficiently decode cryptographic codes. ASIC miners are created specifically for mining cryptocurrencies, even though GPUs have many uses. Since ASIC miners center on mining, they're typically faster and use considerably less energy) than graphics processing units. In terms of price, a GPU is more affordable to purchase than an ASIC miner.
Should You Use ASIC Miners?
ASIC miners can be very helpful for both new and seasoned traders. However, you might want to have at least some mining experience before buying one of these units due to the high cost of the majority of ASIC mining equipment. The value of cryptocurrencies will also have a significant impact on your likelihood of success.
ASIC mining may be a great option if you can afford it because the best ASIC miners can increase your chances of profitability. Before deciding which of these ASIC miners is best for you, be sure to conduct in-depth research.
Conclusion
The best ASIC miners for mining Bitcoin, Ethereum, and other SHA-256 or ETHASH-based coins were covered in this tutorial. The most important factor to take into account when choosing an ASIC miner is profitability, but you should also confirm the energy efficiency, heat dissipation, and cooling potential.
It's also a good idea to purchase a miner that you can use to mine different coins, and all of the ones on the list fall into that category flawlessly.
The majority of the items on the list are excellent industrial mining options like the Antminer S19 Pro and can be used for non-residential mining. This is not even the most expensive mining rig on our list, but it is the best one you can buy for profitable mining. S19 Pro operates at hash rates exceeding 100 Tera hash per second when combined with the WhatsMiner M30S++.
For home mining, we advise using ASICminer 8 Nano because all the other options are too noisy. Innosilicon A10 Pro+ is the most efficient ASIC Ethereum miner, and once Ethereum fully transitions to the proof of stake algorithm, you can also use it to mine other coins.
Frequently Asked Questions
What is profitable ASIC mining? 
Answer: Bitcoin mining is profitable if you have inexpensive electricity and when the equipment is effective. Despite the fact that changes in mining hash rates will undoubtedly be influenced by demand and pricing, profitability also depends on a cryptocurrency's price.
It can be profitable or not, depending on the economics of a specific blockchain and coin. When mined using a mining pool, it is profitable. Using online calculators, you can quickly determine the profitability of ASIC mining for a particular cryptocurrency.
In 2021, will ASIC mining be profitable?
Answer: In 2021, using an ASIC for bitcoin mining will be profitable. In August 2021, miners were able to produce 6.25 coins every 10 minutes. Additionally, after mining a block, miners received transaction fees of 5% to 10% of the reward. You can use an online calculator to compute and track the profitability of Bitcoin mining in 2021.
Is ASIC mining better?
Answer: In terms of cryptocurrency mining, they are indeed superior to CPUs and GPUs. Their processing power is greater, allowing them to process much more data in a given amount of time.
They are rated in terms of hashing power or hash rate (hertz per second), either Gh/s, Th/s, or Mh/s, and they also use less power. The ones with the highest ratings at this time have terra hash ratings.
Which ASICs can mine Ethereum?
Answer: Up to 3GH/s of hashing power is required to mine Ethereum with the Bitmain Antminer E9. A10 Pro is another Ethereum ASIC miner. The InnoSilicon A10 ETHMaster has a hash rate of 190 MH/s, while the InnoSilicon A10 Pro has a hash rate of 700 MH/s.
Which ASIC miners for bitcoin are the best?
Answer: The Pro version of the S19, which can generate 110 TH/s of hashing power, is the newest and best Bitcoin ASIC miner to date. In addition to the S19 Pro, the miner is also available in two other models: the Antminer T19 and Antminer S19.
How do ASIC miners function?
Answer: These mining microprocessor circuits are program- or application-specific and designed to mine a specific blockchain algorithm in proof of work algorithms. The hashing data in each submitted transaction is compared with preset data and a "golden nonce" as a result of intricate calculations that are known as hashes that are carried out by the miners.
A nonce is a number that is added to the encrypted or hashed block of a blockchain that, when rehashed, will adhere to the restrictions on difficulty level. It requires quick guesswork calculations using the miners to complete them before the allotted time to mine a block runs out.
The calculations show that the transactions are legitimate, secure, and conform to certain requirements before being permitted to the network.